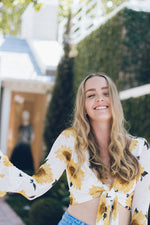 What is focus to you? Focus to me is remaining in alignment, staying positive and sticking to my goals! When I am completely focused on those three elements of my life, everything else seems to fall into place. I have clarity, I feel good and exciting things happen! 
I think we can all agree that moving forward, whether it be in your career, relationship, booking a holiday or even things like getting your tax done, brings on good feelings. If you're like me, it will give you a sense of pride and motivates you even more to keep going and to keep creating your life just how you want it!
However, we are all human and staying focused on things you want 24/7 isn't easy. If you read my blog, you will know that focusing on what you want is THE most important thing you can do. Why? Because whether you believe it or not, the Law of Attraction is always working. It depends on what you're focusing on as to whether the Law of Attraction is working to your advantage or disadvantage. The book, The Universe Has Your Back says; 'Where your attention goes, energy flows.' If you focus on the bad, you get the bad and more bad, but if you focus on the good, you get the good and more good! 
Now, let's talk about getting focused and staying focused (most of the time.) I'm not going to exaggerate and say, 'If you really work on it you can be focused 100% of the time for the rest of your life and be a positivity focused superhuman.' Let's be realistic here and work on staying focused the majority of the time. 
Most times, we lapse out of focus when we're feeling generally negative or down, after a weekend of partying or from tiredness or self doubt. When we're in this state of mind, the last thing we can be bothered doing is making an effort to turn our lazy and negative state of mind around. But this is the most important part! It's so easy to mope around, eat badly, have a cry, watch reality TV and aimlessly scroll through social media. Or how many of you have said 'I'll start tomorrow'? It's in these times you need to decide how you want to feel and how important it is to get to that. Do you want to feel happy? Inspired? Creative? Abundant? Positive? Motivated? Proud? Well my friend, you can feel all of that!
First of all YOU need to figure out what you want to focus on. I mentioned what I wanted to focus on above. You might notice that I haven't written down things like; family, relationship, career. When I focus on staying in alignment, remaining positive etc. my focus is controlled and things like family, my relationship and career all benefit and fall into place, because I feel good inside and I have the time, energy and love to give to those things. 
What do you want/need to focus on? It's time to write it down! I can't stress this enough! I read so many books on positivity and self love, and they all mention how important it is putting pen to paper. It's making it official and putting it out there into the Universe. Take your time.
Now that you know what you need to focus on, here are 7 ways to STAY focused. 
Reminders
Constantly remind yourself with post-it notes on your mirror, fridge, laptop etc. Have you ever felt the need to do or accomplish something so strongly, for example, 'I need to eat healthy. From tomorrow I am going to eat so well, this is so important to me and I'm GOING to make it happen,' then all of a sudden the next day when you're hungry and craving bad foods it doesn't seem that important anymore? Posting reminders everywhere helps your mind remember that sense of importance you once had and will help you stay on track. 
A healthy morning and night time routine! 
Going on your phone and scrolling through social media or playing games isn't the best way to start or end your day. Instead, focus on being present. Being present, whether it be chatting with your family/room mate/partner, reading, or meditating means the difference in your day being an okay one, to a productive, positive and focused one!  
Don't push yourself.
Sometimes the most productive thing you can do is take time out to watch some mindless TV, or go for a walk. At the time, you might think, no I need to keep focused and get this done, but by exhausting yourself, you're not going to produce good work and you're going to end up overwhelmed. Don't feel guilty about taking time out. 
Checklists. 
Lists bring a sense of accomplishment and also ensures you did everything you set out to do. For me, checking off my list of big and little jobs clears my head. 
Meditation.
Speaks for itself. If you're not a meditator, I highly recommend starting. I used to think meditating was a waste of time... until I tried it and literally have never felt so clear, calm and present in my life! (If you're a beginner, find some guided meditations on Youtube.) 
Prioritising Importance.
Write down what is most important to you and figure out which areas you need to dedicate the most time and attention to. 
Listening to your heart!
What do you think the most about? What do you desire? What gets you excited? What gets you motivated? THAT is your life purpose. There is a reason that the old saying 'listen to your heart' has been around so long. It's so simple and so important. Deep down we all know what we want, don't ignore those feelings and don't waste time. Act now! 
Cleo xx
All photos, as per usual by Natalie Imgraben! 
July 8, 2018