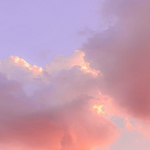 It's about time I answered my most frequently asked question!
So, all three of these decks are completely different. Each deck has 42 different hand drawn cards, with different meanings and an accompanying booklet. 

You don't need to be at all spiritual to use these decks. You will simply use your intuition to connect and the cards will always tell you what you need to know! If you are spiritual however, these cards will enhance your connection with yourself and your higher powers. 

You can do readings for yourself, and also for friends and family which can become a special activity to connect with each other on a deeper level. 

Each booklet has instructions and examples of questions to ask your cards, however to get even deeper and more descriptive readings out of your cards, check out my blog 'Powerful Questions to Ask Your Oracle Cards.' 
These decks can be used separately or together for more in depth readings. You can get complete readings with lots of guidance just from using one deck, however multiple deck spreads are my personal favourite way to do readings. I feel I always get that extra support and validation. You may want to work your way up to this, or begin with them all! You can get all 3 decks for cheaper in the bundles below. 
All in all, if you feel guided to a certain deck ~ it's probably a sign that it's for you! There is no right and wrong. I have all three and am equally obsessed and benefit from them all in different ways.  
My first baby. This deck will always hold a special place in my heart. The Positive Guidance Cards are perfect if you are wanting to get started or continue along your spiritual journey of connecting to yourself and your higher powers. This deck will provide you guidance and support with each reading. These cards can help turn a confusing day into a clear day, a negative day into a positive day, or a stressful day into a calm day. The included booklet has instructions as well as in depth meanings and affirmations for each card. 
This deck is perfect for you if you are not necessarily spiritual, but still after guidance through affirmations. In saying that, I am extremely spiritual and still use this deck all the time. However if you would describe yourself as more into self development, rather than spirituality ~ these are for you! These cards can help answer your questions and gently guide you toward living a life true to you. 
This deck is perfect for you if you're wanting affirmations specific to you and what you're going through. This will help to clear your mind and move you forward positively. These affirmations are powerful when repeated and can help you connect with yourself and what you need. This booklet contains instructions, in depth meanings, journal prompts and exercises for each card, making for many interactive self development & mindful activities. After using this deck, you would be ready to try the Positive Guidance Cards, and then the Positive Guidance Oracle Cards. 
My latest obsession. I recommend this deck if you already on your spiritual/self development journey. These cards are more intricate and in depth than the other two decks. These cards will help you identify and release limiting beliefs and negative energy, comfort you through changes and enhance your manifestations. The inspiring messages answer your specific questions and gently guide you toward living a purposeful and fulfilled life. You will deepen your connection to yourself with this oracle deck. This booklet has instructions as well as in depth meanings and affirmations for each card.