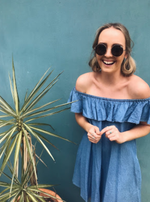 Manifesting! The most exciting and addictive thing you'll ever do! 
1. WHAT DO YOU WANT?
Alright this is the fun part! I know the old 'make your goals realistic, 'take it slow so you don't disappoint yourself,' but you know what I say to that? BLA BLA BLA. 
I'm not saying lay back, relax and everything is going to come flowing your way. You still have to work for it, but what I'm saying is don't be afraid to aim high! Yes, create some smaller goals that you can work towards and complete in the near future so you feel inspired and proud of yourself, but what else do you want? What do you REALLY want? If you could have anything! A new house? A new job? A new group of friends? Unlimited money? A trip to Europe? To find happiness? Get your work published? Get a promotion? Loose weight? ANYTHING!!!
'The Secret', (an amazing Law of Attraction book) says to treat the Universe like the Genie in Aladdin, but instead of three wishes, you have unlimited! I know this can sound wishy washy, fairy-taley and a little bit magic, but here's the thing... IT IS MAGIC, but it's also been scientifically proven by some of the greatest scientists ever known, that the Law of Attraction is just as strong and viable as the Law of Gravity, you just have to know how to use it. 
2. ASK THE UNIVERSE
This is pretty simple. Once you're clear on what you want, ask the Universe! When I'm trying to manifest something, I try to ask when I'm alone. Whether I'm on a walk, on my lunch break or before I go to sleep. I concentrate completely on what I'm asking for, making sure I'm really clear and present in the moment. 
Also be careful how you ask. Can you see the difference in these questions?
-Universe, I don't want to suck on the presentation I have tomorrow. (Don't use any negative words.) 
-Universe, I want to do really well on the presentation tomorrow. (Okay, but always good to add some gratitude) 
-Universe, I'm so thankful that I'm going to ace my presentation tomorrow. (A lot more powerful!) 
What you can also do, is speak like it's already happened:
-Universe, I'm so thankful that I did an amazing job on my presentation. (The most powerful!) 
3. VISUALIZE
I love visualising, because not only is it exciting, but it also puts you on a great vibration, allowing you to attract good things into your life easily. 
There are two ways to visualise:
The first: Visualising after you have asked for something specific.
Focus on whatever that is. Try not to let your mind wander, you don't want to confuse yourself or the Universe. Try to separate asking for different things. For example: I wouldn't say, Universe, I really want to land a role in a comedy series, attract more money and go on a holiday. I would seperate them, whether it's by hours or days, just make sure you give each dream it's own time. 
The second: Flexible visualising.
Visualising can be really flexible. Allow your mind to soar! Sometimes before bed I will visualise how I want my next day to go, or maybe even the next week. I imagine all the amazing things that are going to happen and all the amazing opportunities that are going to come my way. I don't focus on anything in particular, just a whole heap of good stuff! 
This is a good way of visualising if you're not quite sure what you want. You might think 'I just want to be happy, and I want to attract good things.' Well lie there and imagine all the things that make you feel good flowing into your life. This is exciting because you will start noticing coincidences and situations in your life that make you really happy, yet you never manifested the situation in particular, you just manifested the feeling. 
Also, in moments when you're visualising and you quiet your mind, you are able to receive answers you didn't even know you were searching for.
4. ACT 'AS IF'
Acting 'as if' is quite hard, but once you get in the flow of it, it really works! This means acting as if you have whatever you're trying to manifest.
Say if it's a new car. Every time you go to leave your house, get excited as you would if your new car was waiting outside for you to drive. If you're trying to manifest more money, act as if you have money! Spend the extra $2 for fries with your burger, pay for the hotel with the sea view, donate to charity! The more you give, the more you get back. If you're constantly on a budget and saying things like 'I have no money,' 'I'm poor,' 'I can't afford it,' well then you're really not helping yourself. All the Universe hears is poor, can't and no money. Just like a Google search, the Universe hears your key words and sends more of that your way! 
5. YOU HAVE PLACED YOUR ORDER, NOW RELAX
I read in 'The Secret', that once you ask the Universe for what you want, treat it just like you have placed an order online. Say you have just purchased a t-shirt online. You've paid for it and got the conformation email. It's yours right? You would 100% believe in your mind that it's coming to you. 
Treat the Universe the same. It's coming. It's nearly here. It's yours.  
6. ENJOY AND BE THANKFUL
I say this a lot because it's really important. If you can't be thankful for what you have NOW, you will never attract anything new and exciting into your life. If you're reading this blog, you must have some kind of device. That's something to start with, if you have a computer, phone or iPad you're lucky! 
You need to get yourself to a place where you're 100%, completely and utterly in love and thankful for EVERYTHING in your life. Even the negative stuff. The negative stuff in life helps us grow and appreciate the good stuff! 
7. RECIEVE
This step seems so easy, but it's a little misleading. At the end of it all, you will receive what you have manifested! HOW EXCITING! You literally turned your dreams into reality with your mind, all because you believed you could. 
NOW, I want to share something that happened to me. I manifested something amazing into my life and then when it came, I freaked out. I thought I wasn't good enough and thought they had made a mistake choosing me. (P.s. if you struggle with self-doubt, read this blog.) 
So I basically rejected receiving and then guess what happened? They took it away from me! It was all my fault though, I look back and completely understand why everything happened how it did. 
When you receive, you need to receive with gracious, confident and accepting arms! Be thankful and know that this is meant for you and work forward with it.
FUN FACT: 
Do you know it is as easy to attract $5 than it is to attract $5 million? It's true! The only thing that's stopping you is your mind. If you can attract something small, you can attract something big.
The Universe doesn't recognise big or little - that's a human concept, it simply recognises what you want, and delivers it to you. (If you know and trust the process.)
Cleo xx